See more family here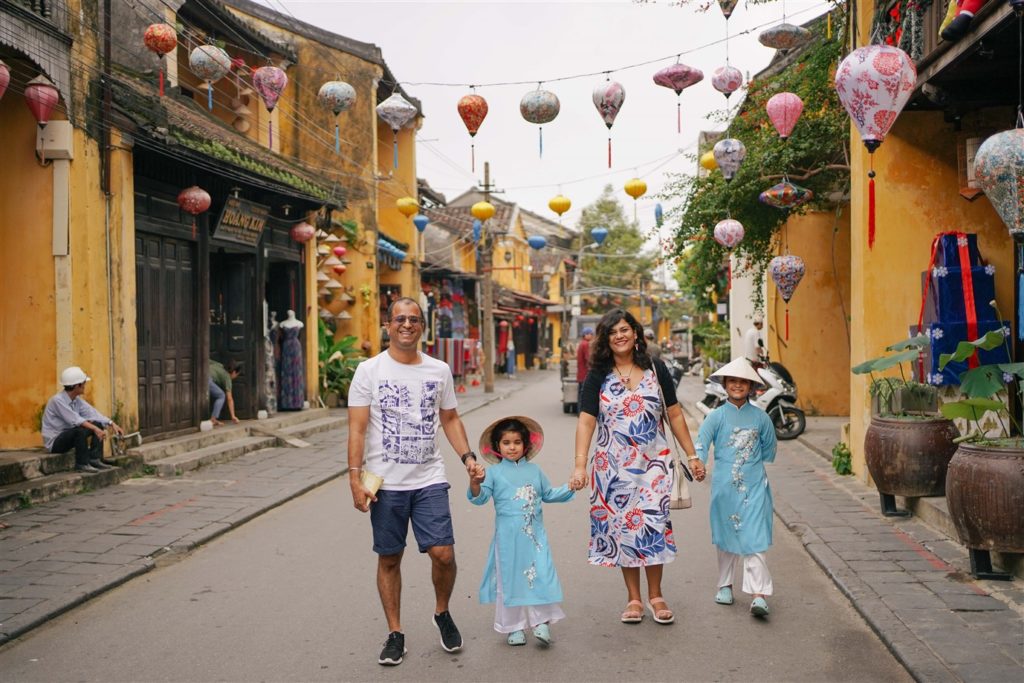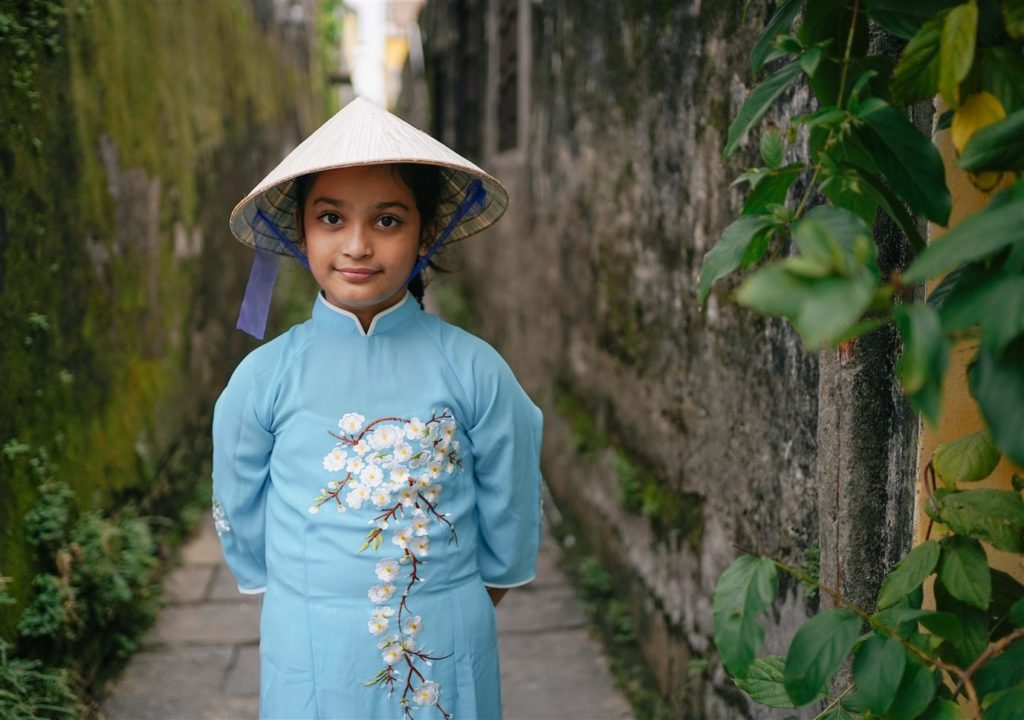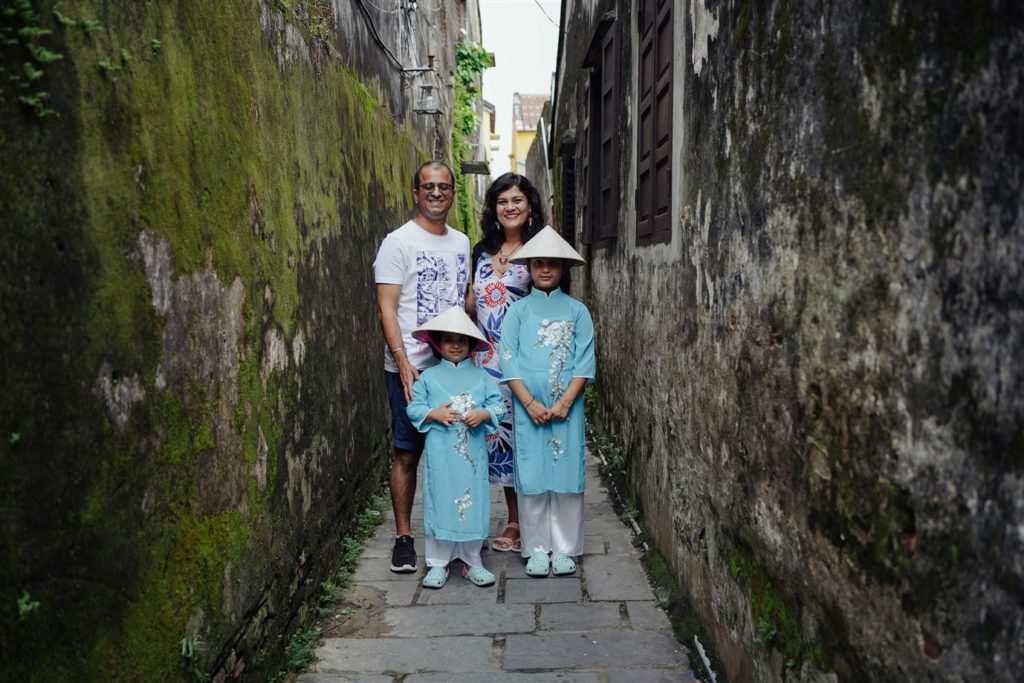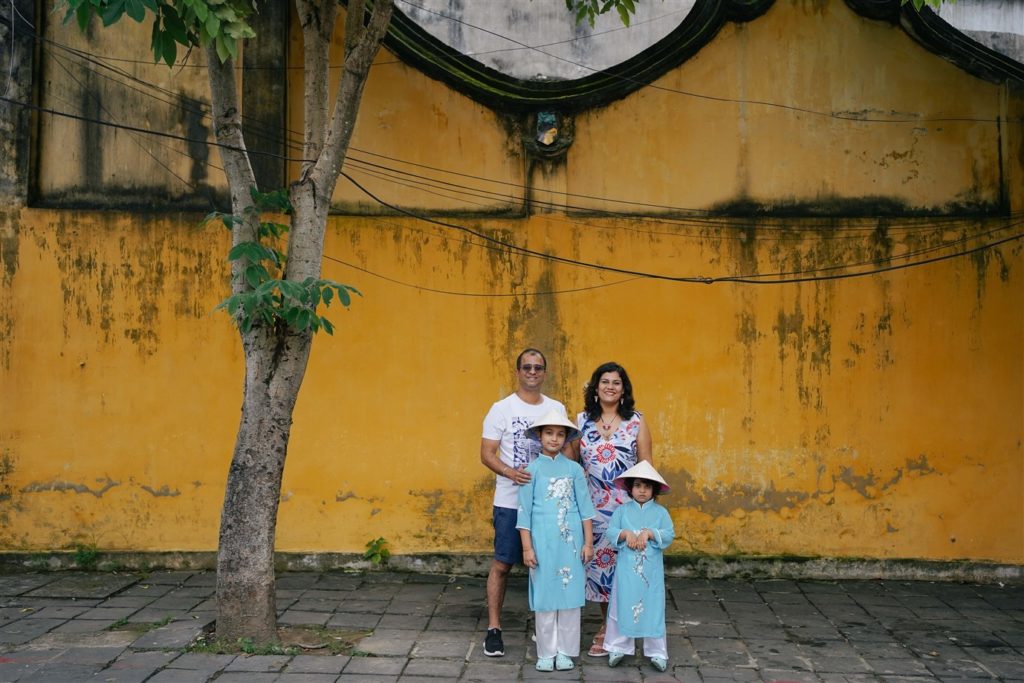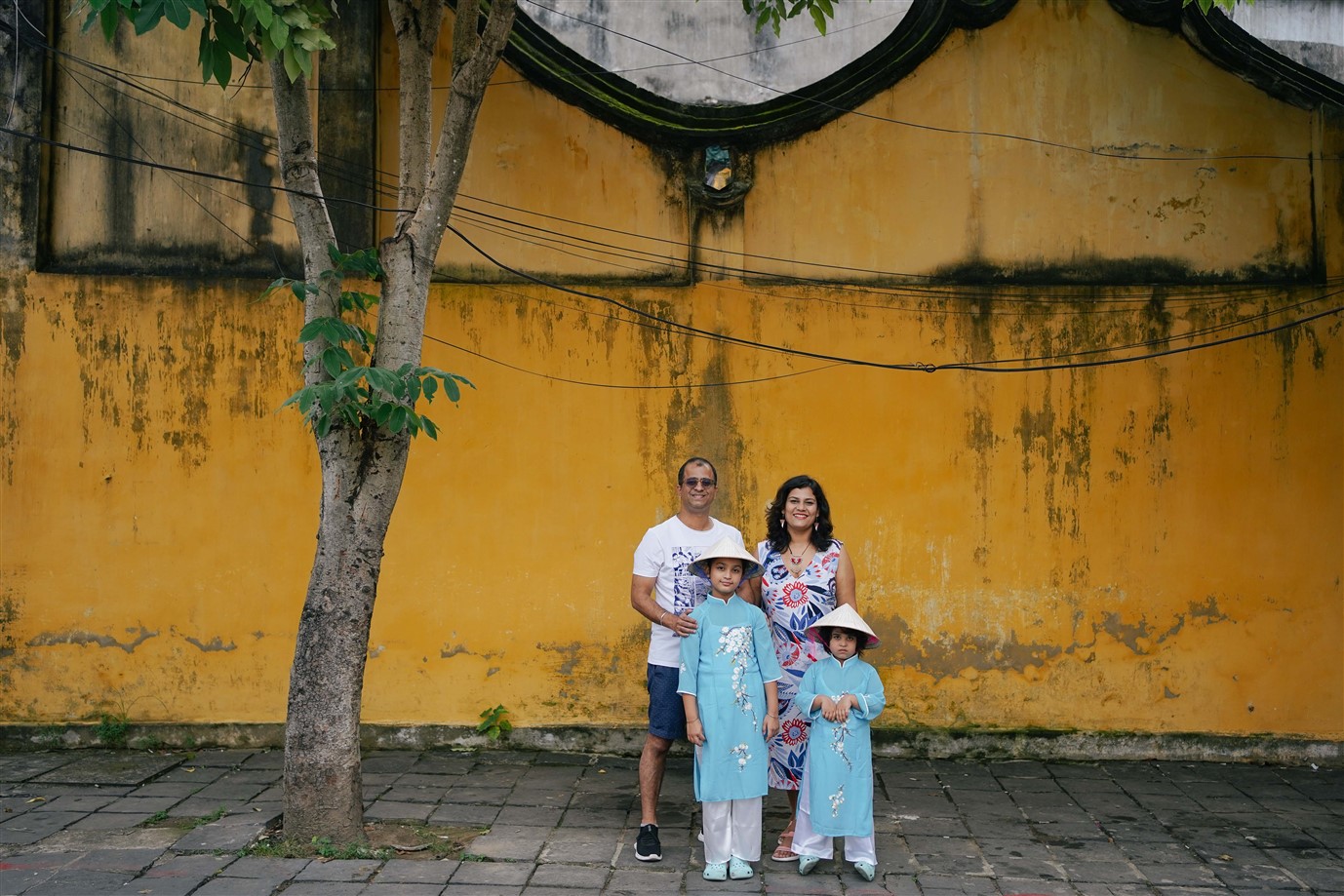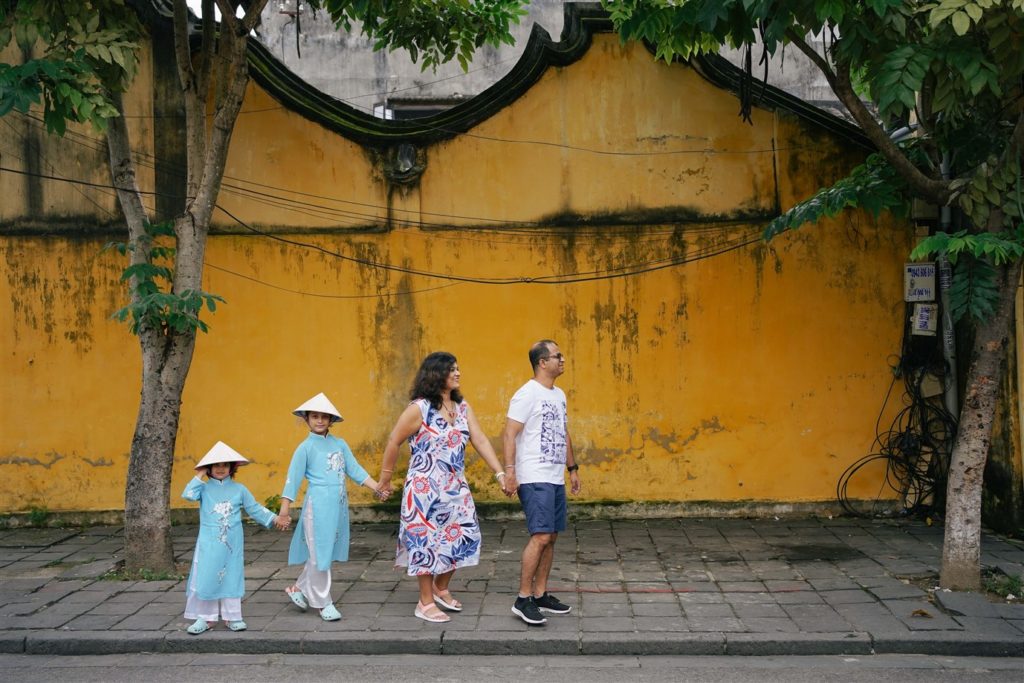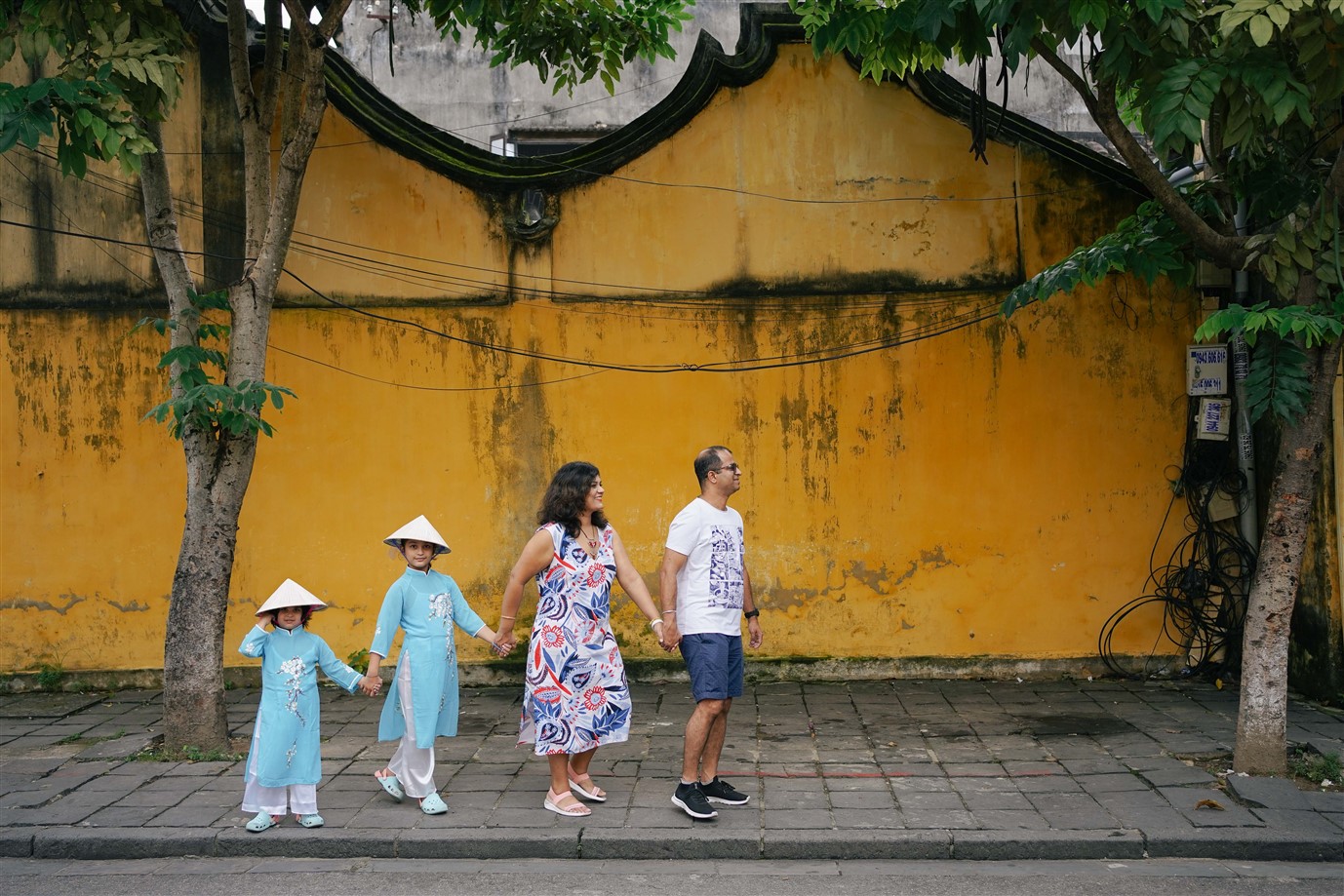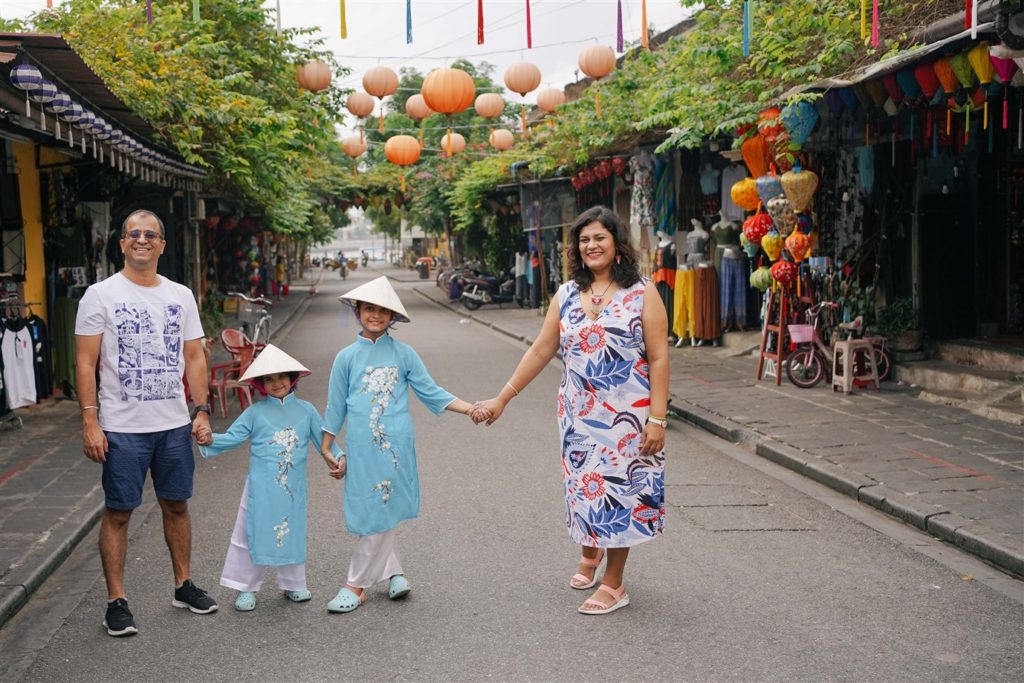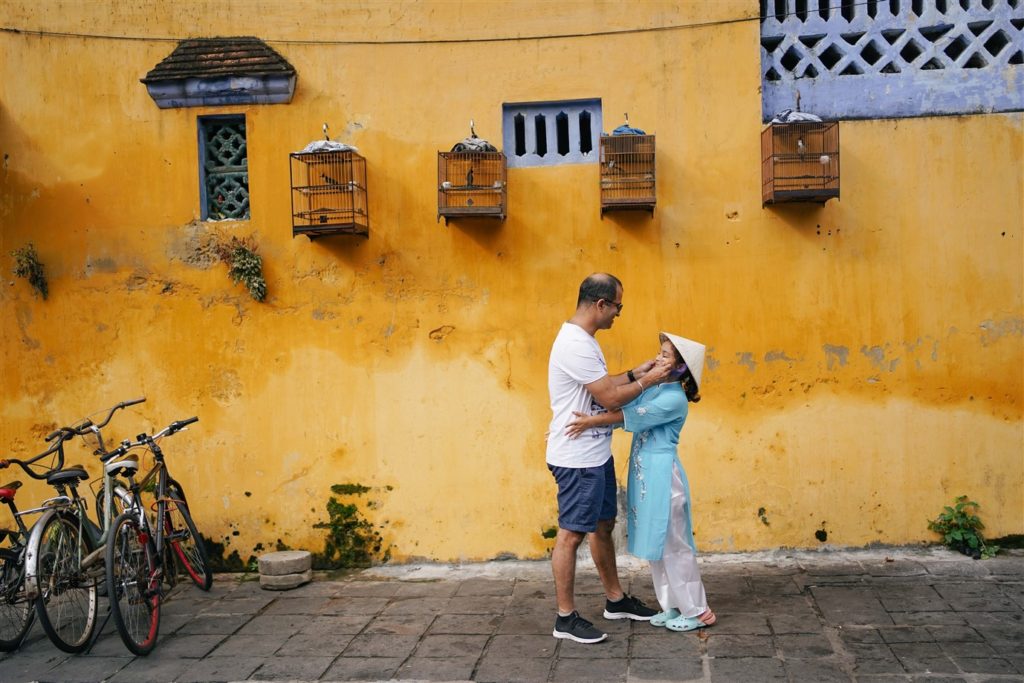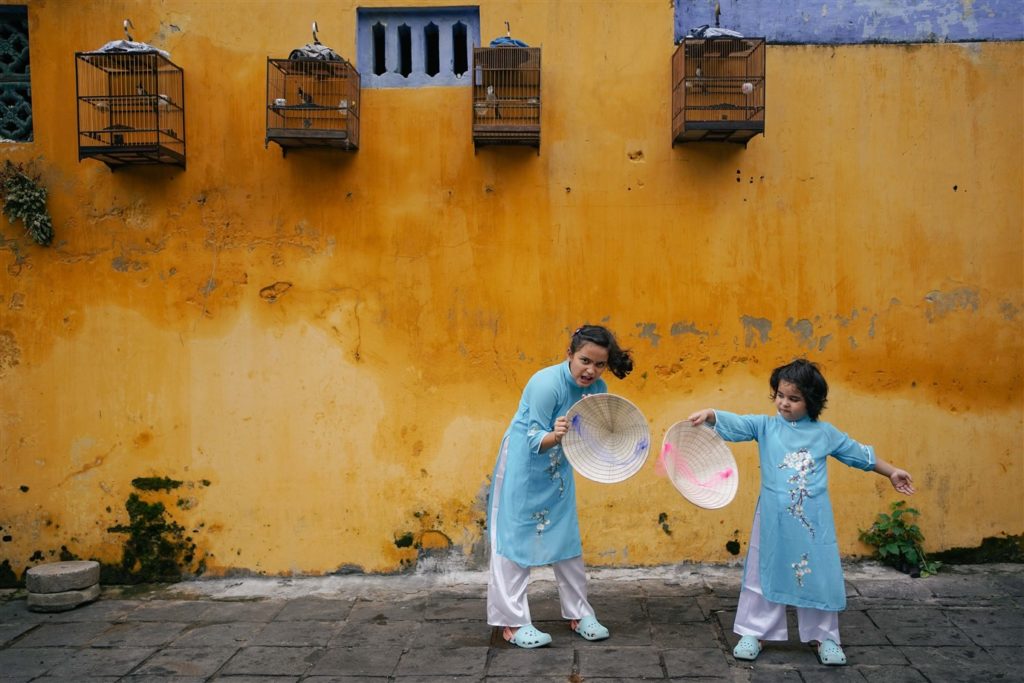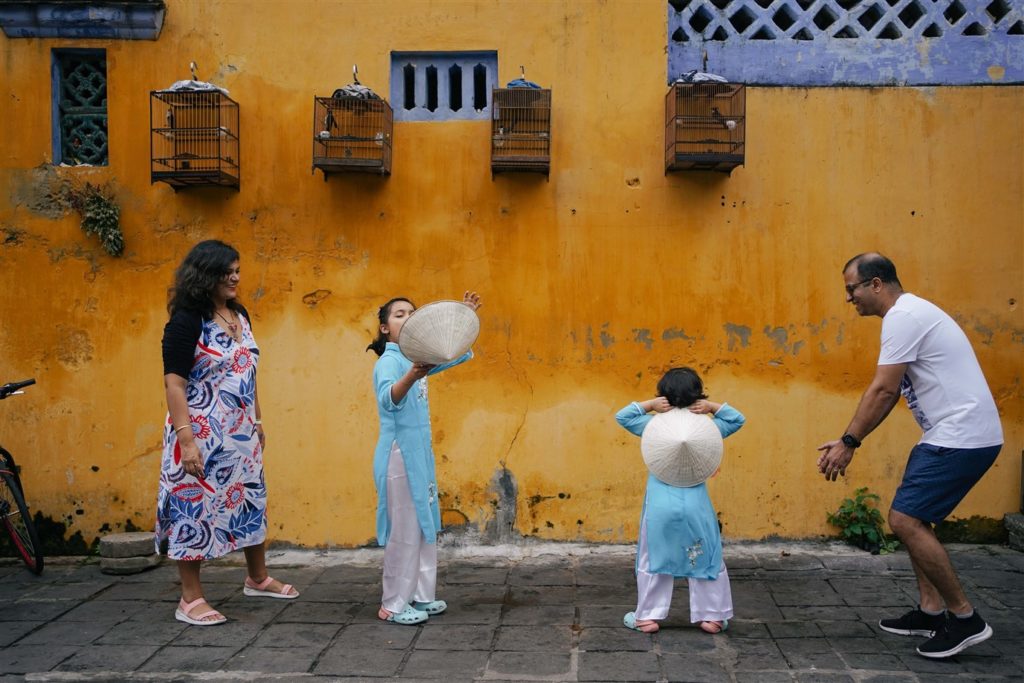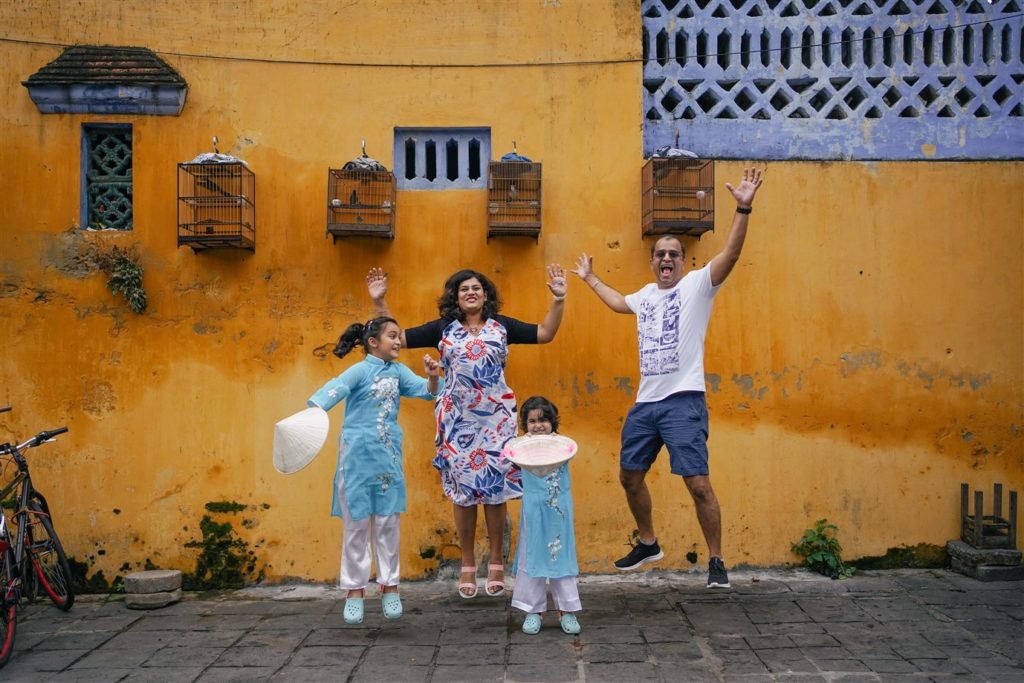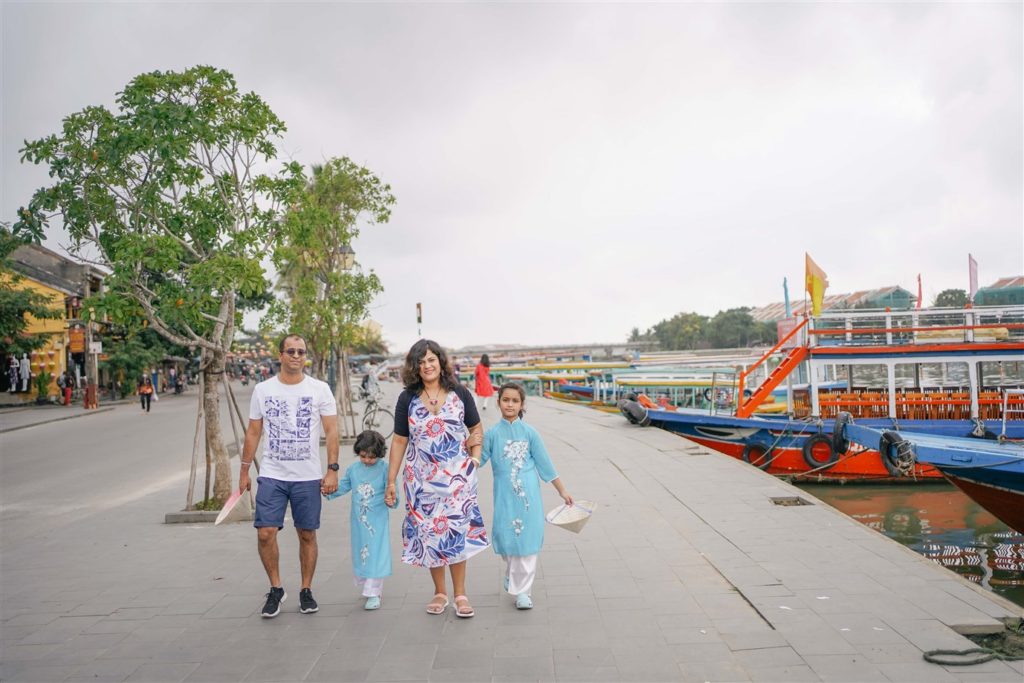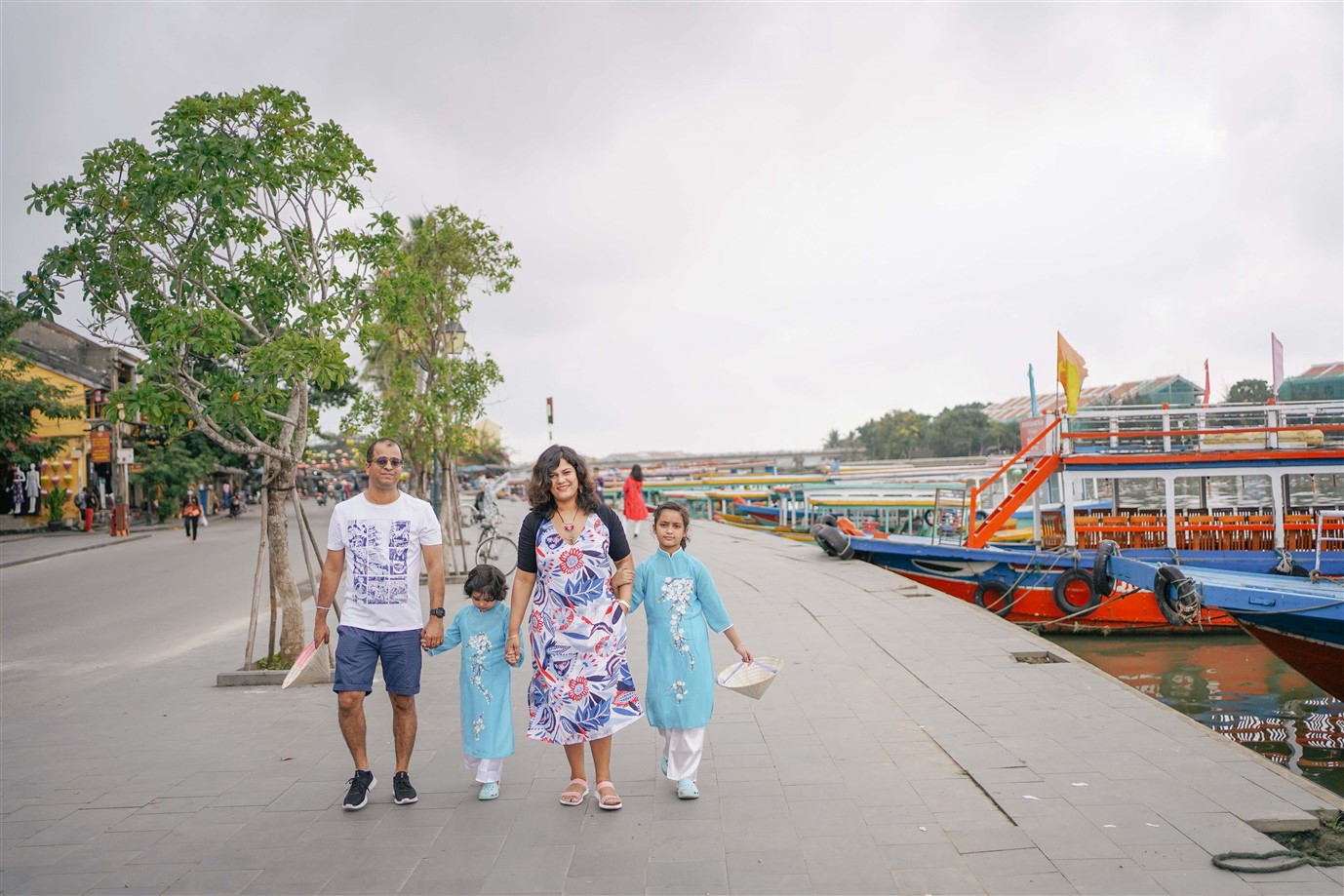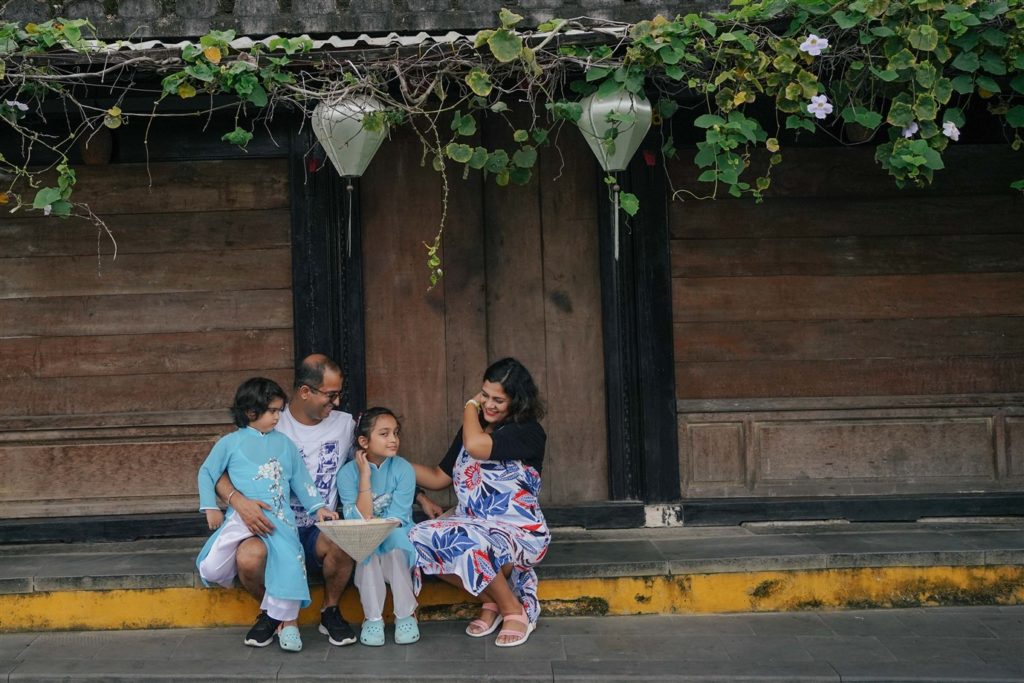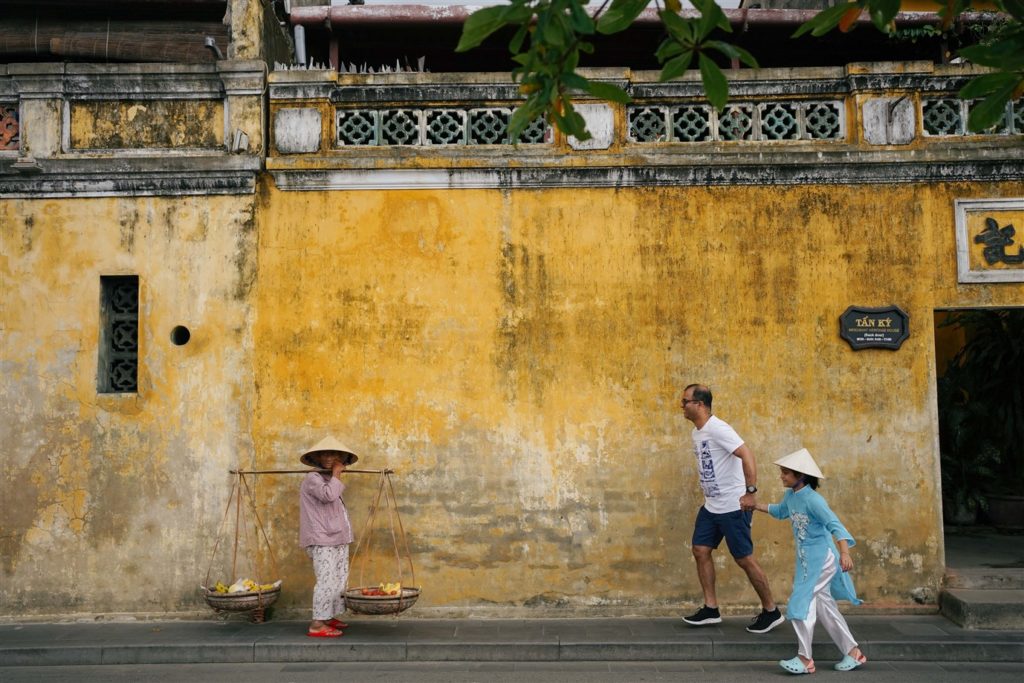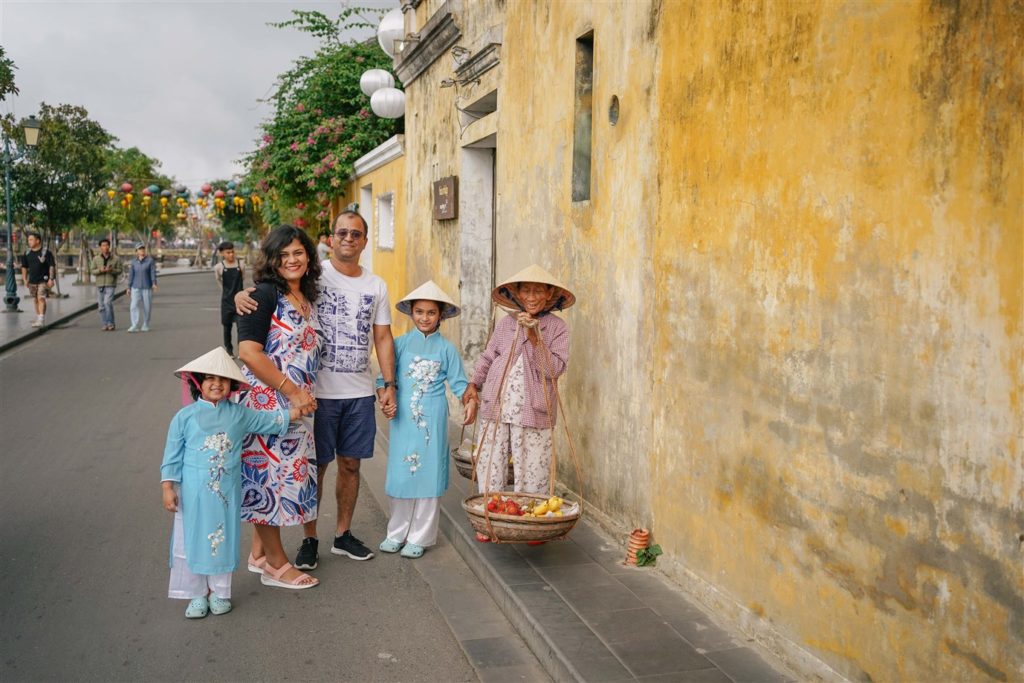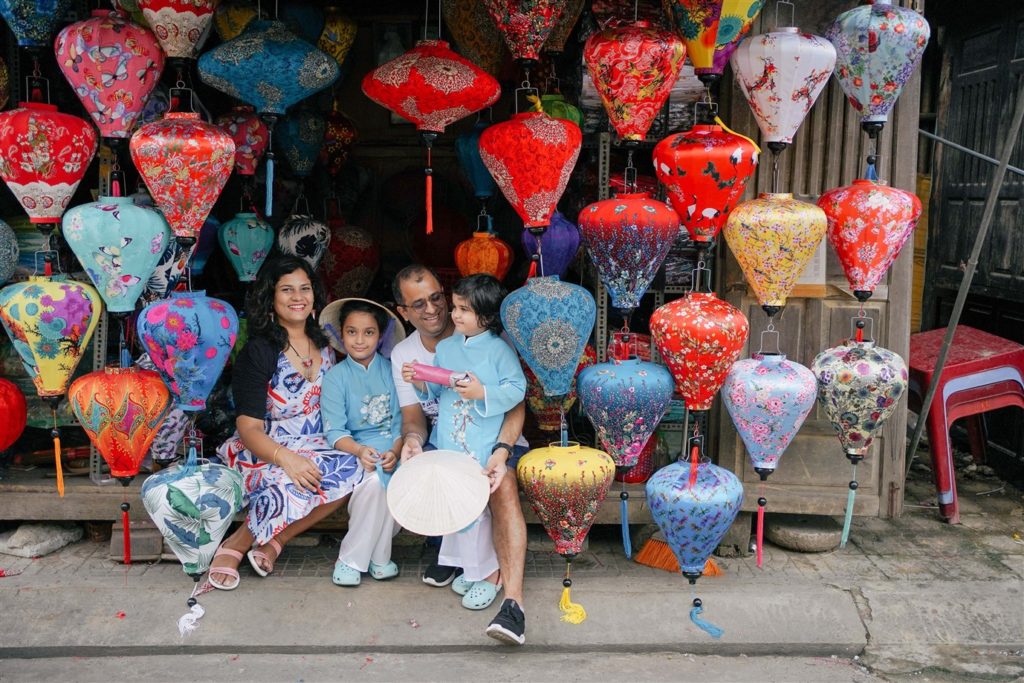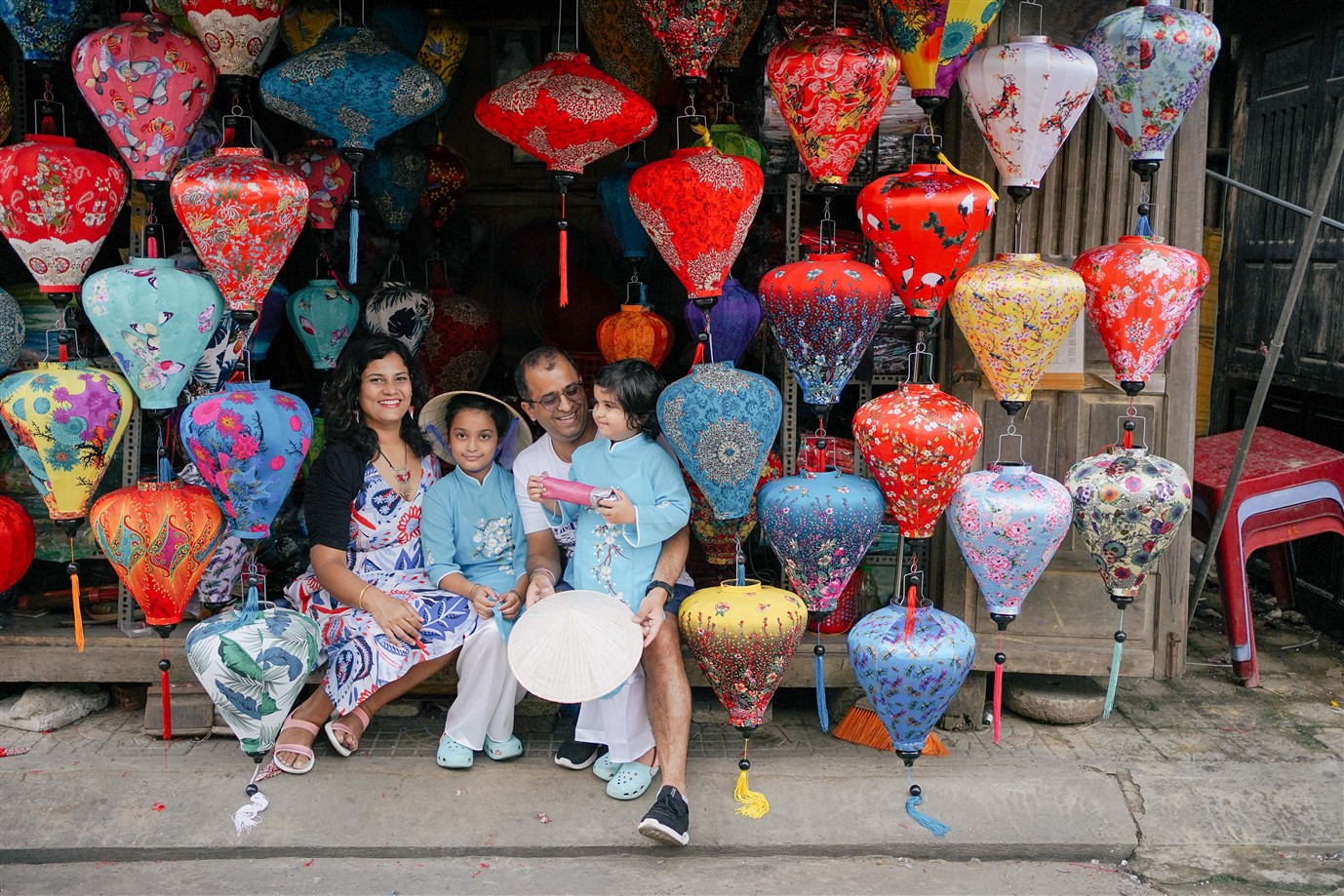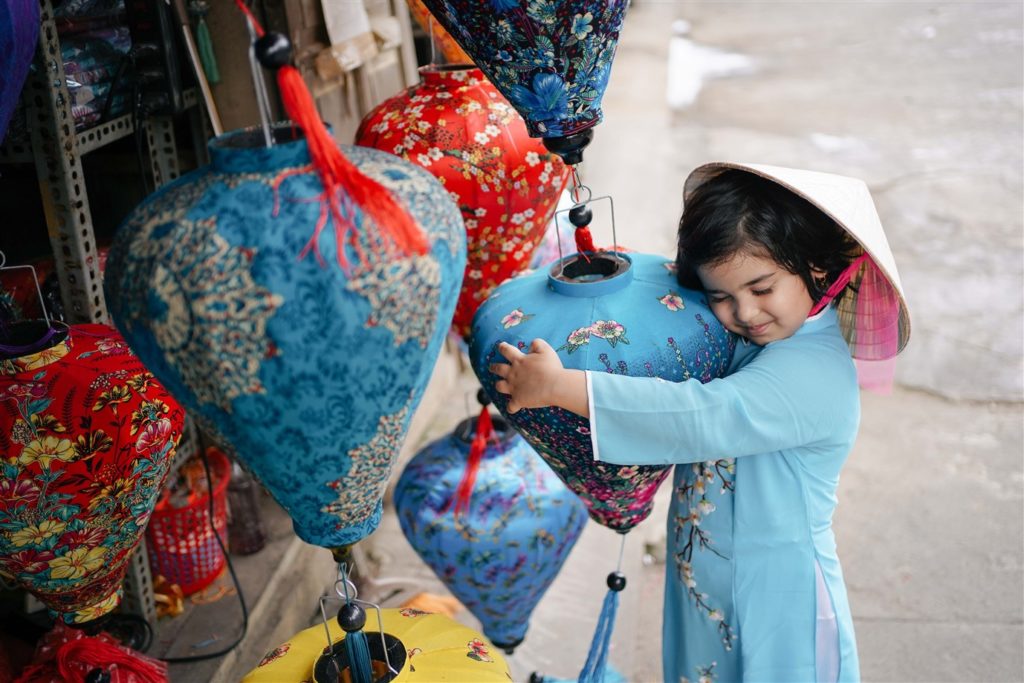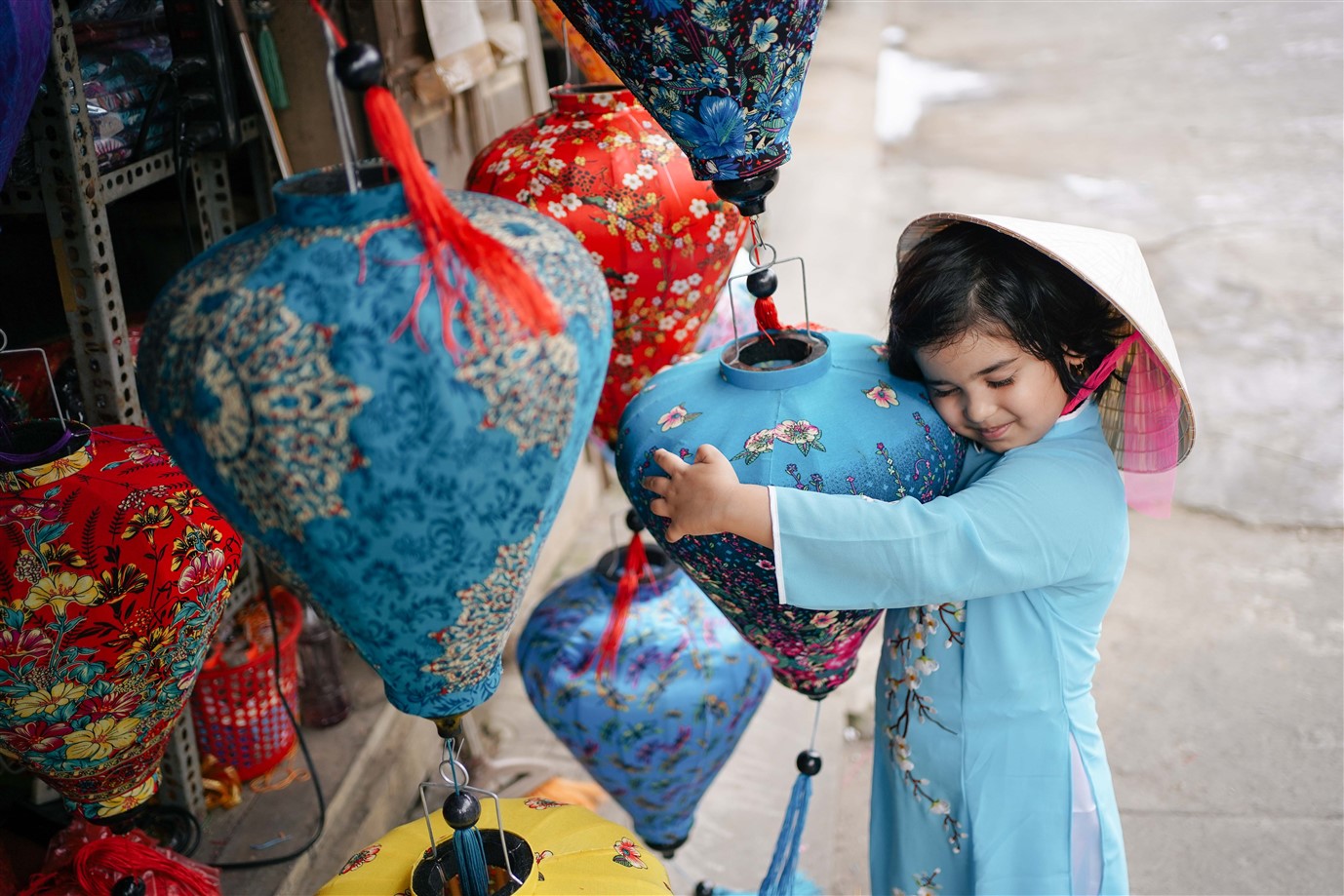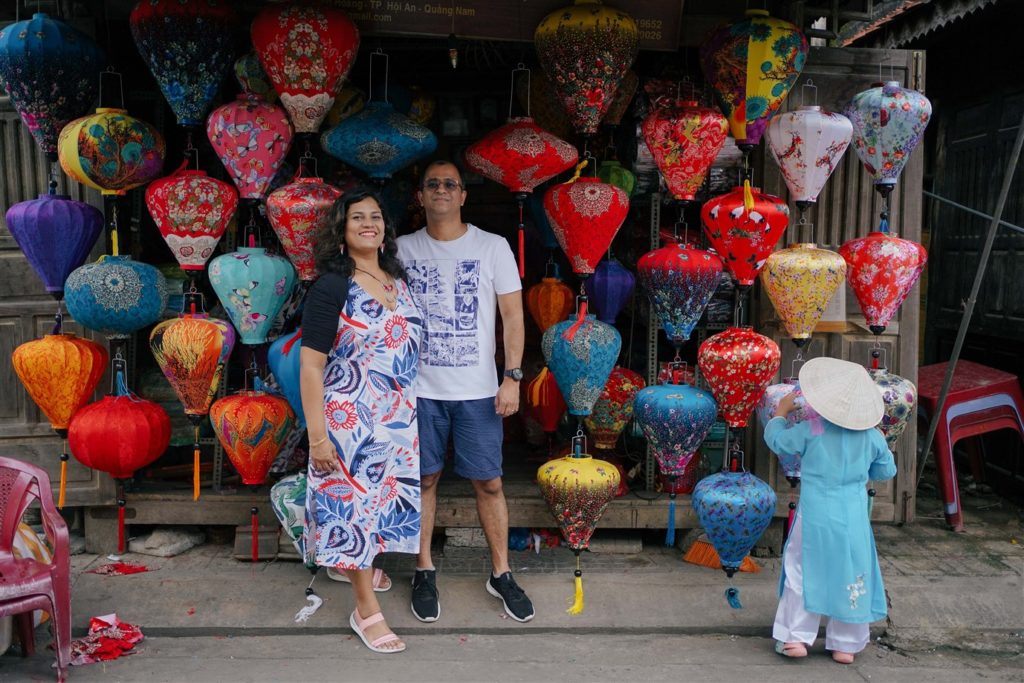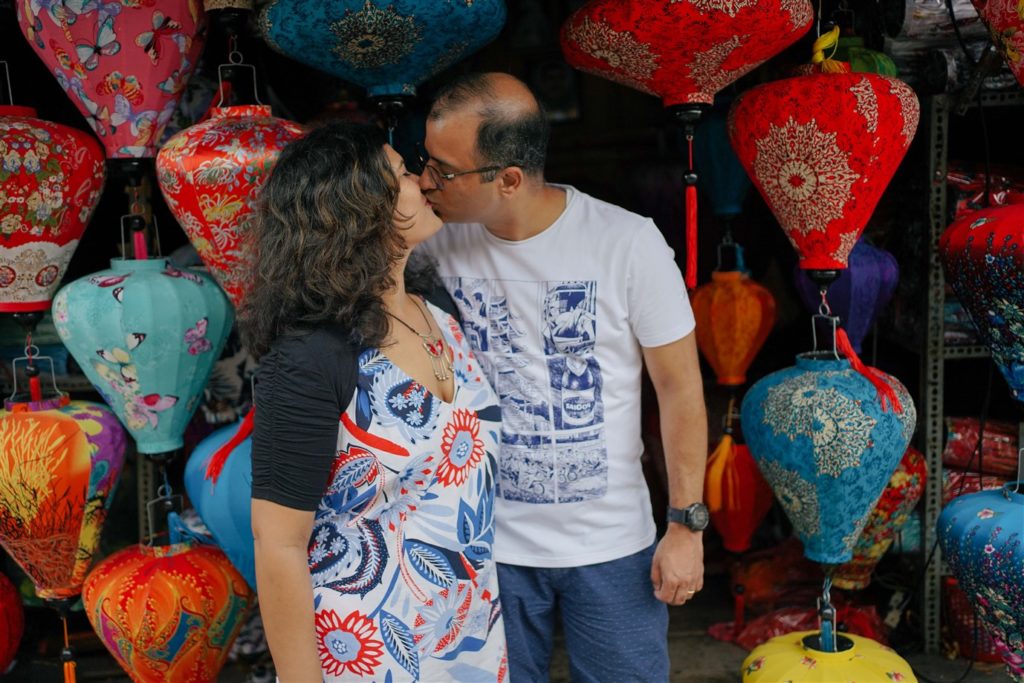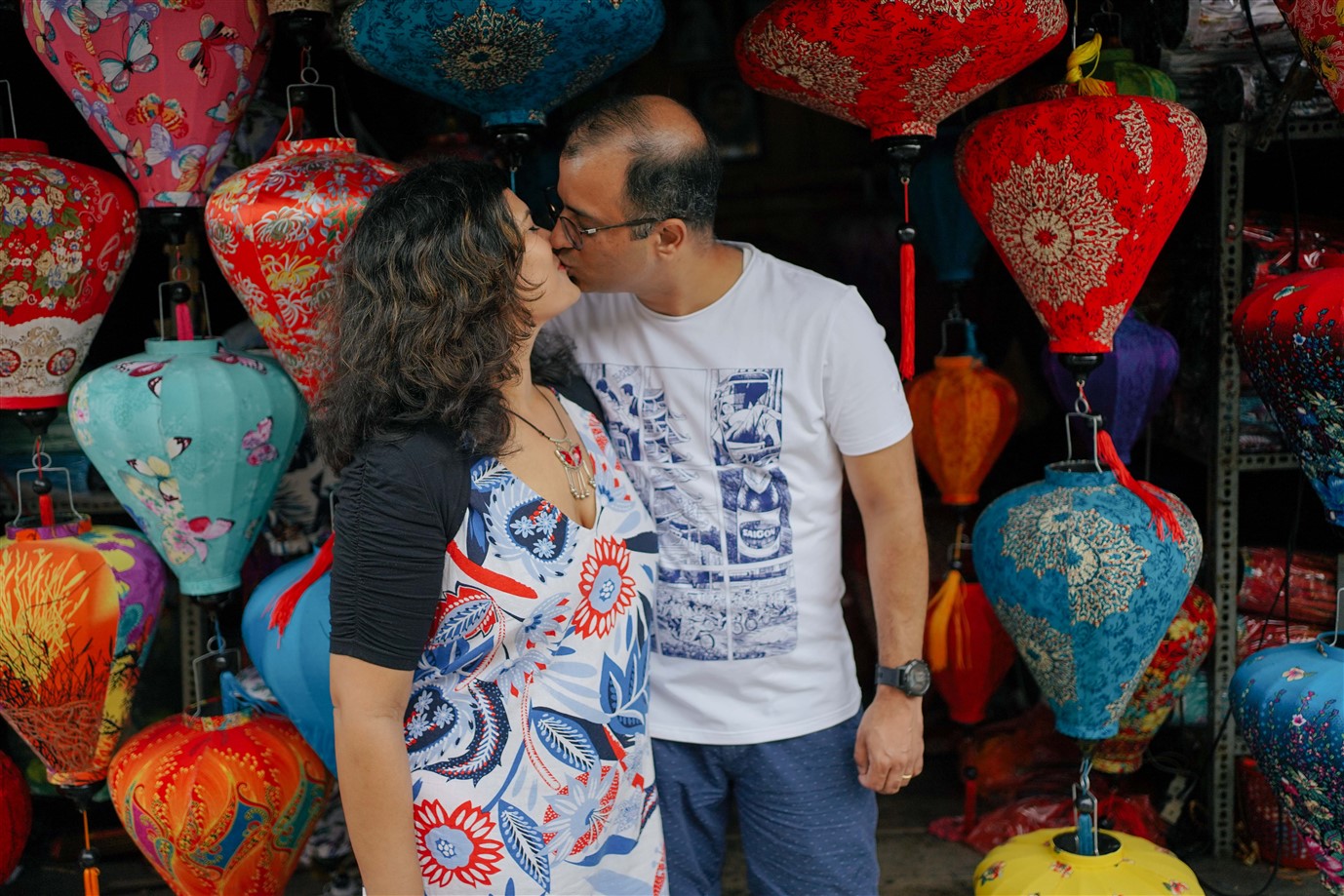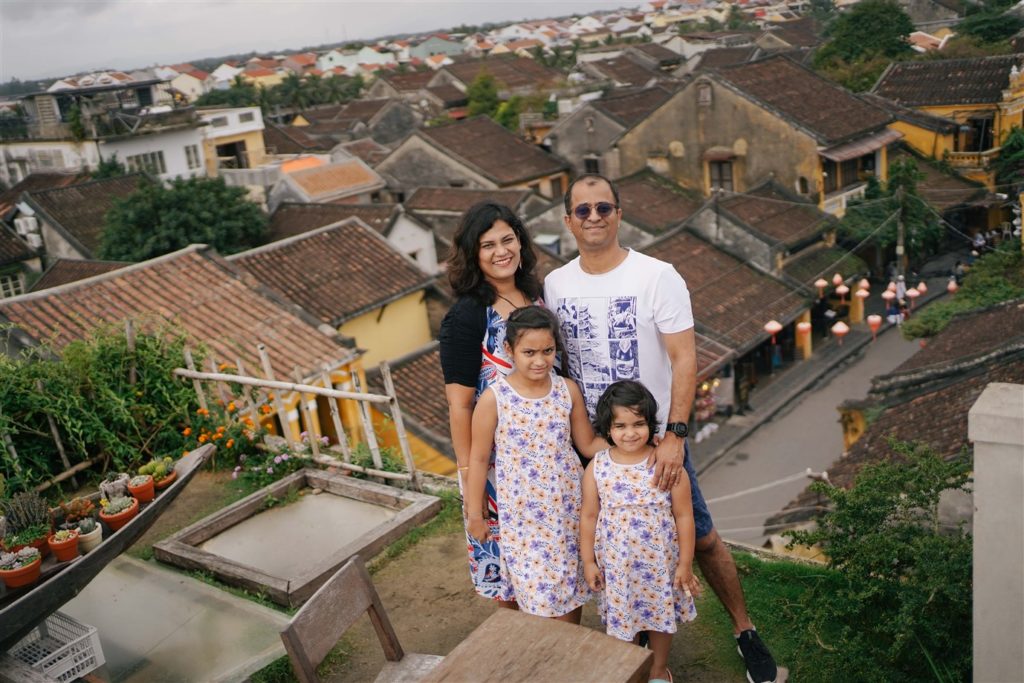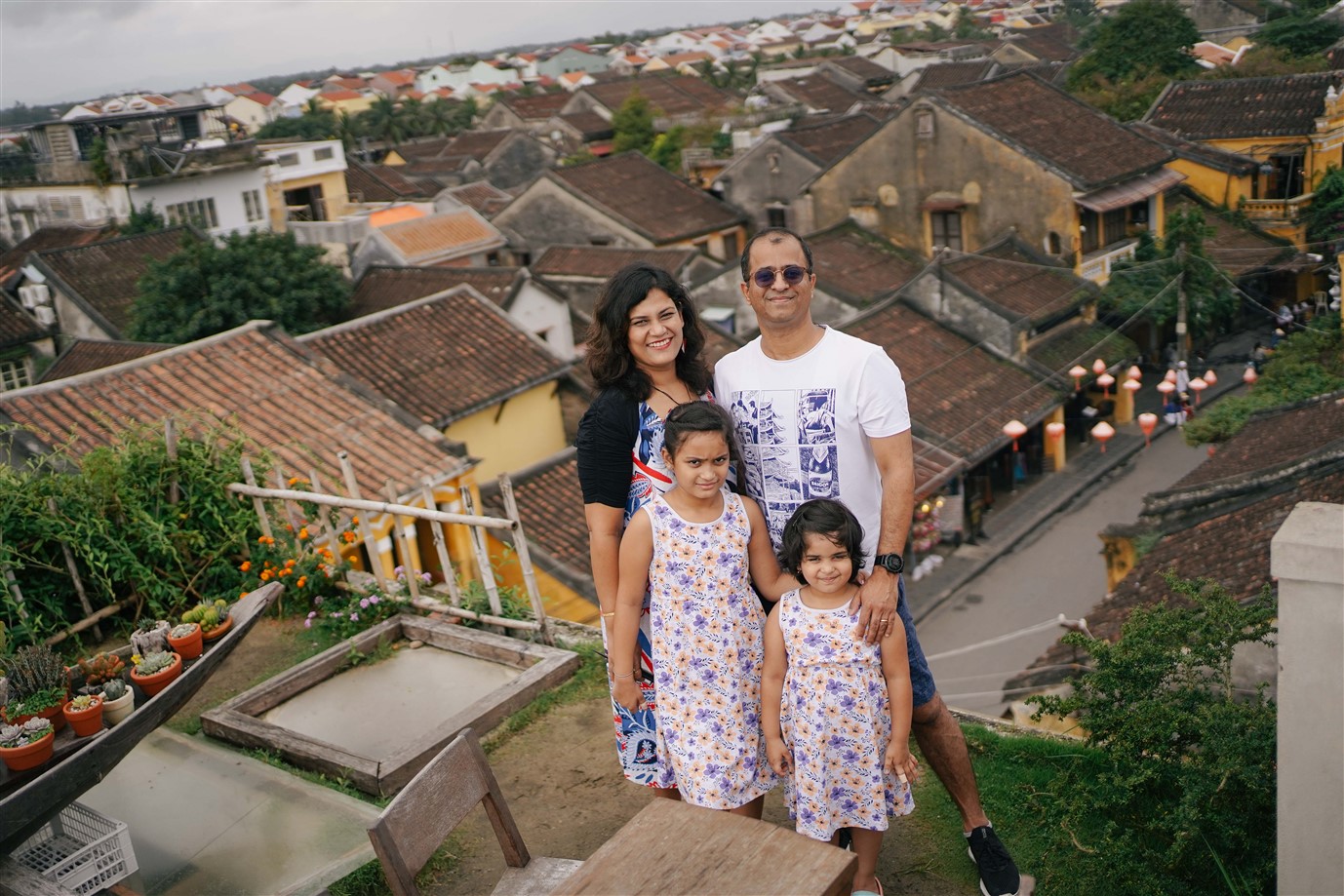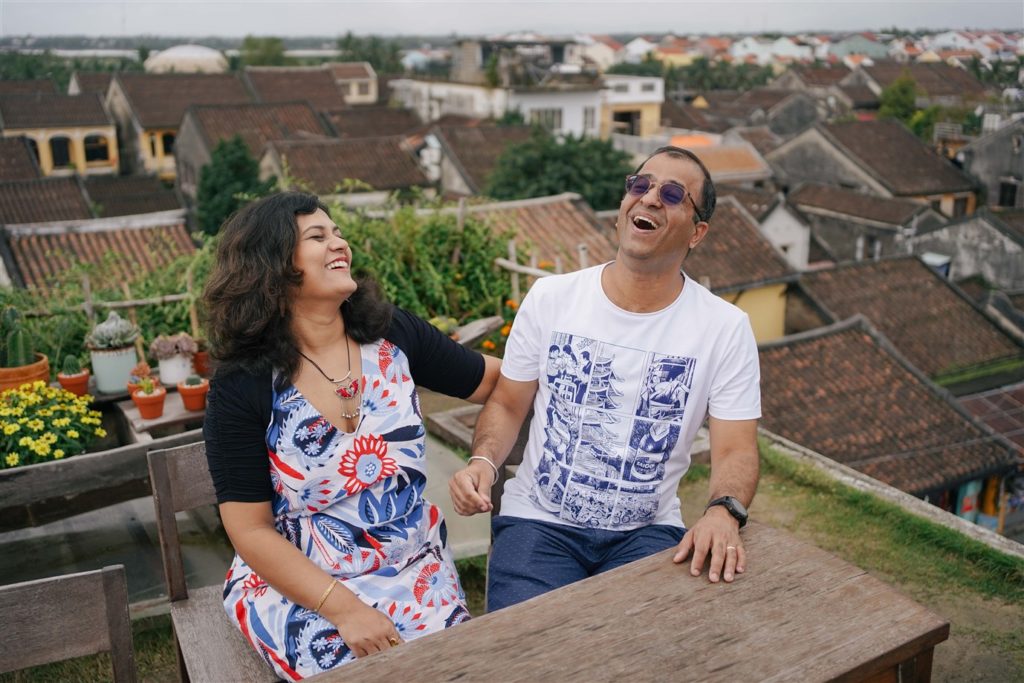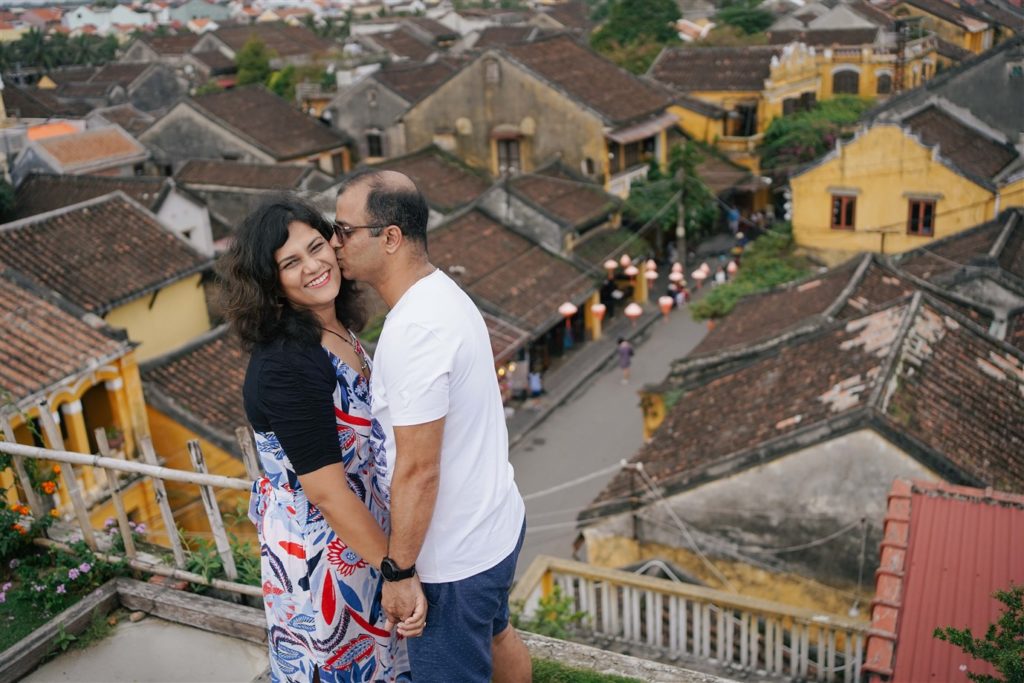 Local photographer near me
Nenis is Singaporean, originally from India. He works in Singapore. His family came to Hoi An for a vacation and wanted to take some photos here. They searched for the keyword "local photographer near me". And they found me, to help them document the pictures of their family in Hoi An.
Hoi An ancient town
Since 400 years ago, Hoi An has been a busy trading port with traders from all over the world, creating a diverse culture and harmony between East and West. Today, Hoi An is one of the rare ancient cities still preserved almost intact.
Hoi An Ancient Town is always at the top of the list of tourist destinations in Vietnam for many reasons. This small town is the intersection of Eastern and Western cultures; It combines the quintessence of Vietnamese, Chinese, Japanese and European countries. In both cuisine and architecture to the traditions of the local people. Along with charming nature, convenient location, many tourists is always choose Hoi An tourism when visiting the Central strip.
Hoi An cuisine – Local photographer near me
Not only famous for the ancient beauty of the lovely old streets. Hoai river banks are gentle, gentle, the old-fashioned cafe corner is full of art. Hoi An is also a unique culinary paradise with a variety of dishes from rustic to luxurious attractions.
Bread
When coming to Hoi An and try Phuong bread. The famous travel journal Travelfish Caroline Mills had to say that "this bread is the best". So people is mention the name Phuong bread first in the list of delicious food in Hoi An.
A national dish of Vietnam. A loaf of "full" bread with char siu, grilled meat, pork rolls, pate and homemade butter sauce, pickles … will be enough to appeal to anyone, whether you are a believer of this dish or not.
What makes this rustic dish called by foreign tourists with a beautiful name: The best snack in the world.
Phuong bread is characterized by the thin, not thick bread like classic French breads. They keep warm all pre-cooked pies in a wooden cupboard compartment by the temperature of a charcoal stove. The ingredients to make Phuong bread are made naturally. Without using the available materials, so the flavor of it is different from other types of bread. Bread plump with meat, patties, patties, rich homemade sauces and fresh green greens. All these ingredients create a very unique flavor for Phuong bread. And if once you arrived in this old town and you did not enjoy a Phuong bread. You would not feel all the beauty and culture of Hoi An ancient town. Local photographer will take you to enjoy this dish.
Cao Lau
As a dish that demonstrates the diverse cuisine of Hoi An. Cao Lau has noodles as big as Japanese soba noodles; Chinese char siu meat; Served with raw vegetables, Vietnamese style chips.
Hoi An's specialty is probably nothing to replace Cao Lau. A dish dating back hundreds of years of this small old town. Unlike promo noodle, vermicelli, or wet buns, the chewy filaments are more stringy and yellow in color, often served with shrimp broth, meat and raw vegetables.
Although there are some similarities with Quang noodles, the people process Cao Lau more elaborately. In order for the noodles to be golden and delicious, the noodle makers must type the ash cooked from Cu Lao Cham soaked with new rice to produce the characteristic crispy, tough and dry noodles.
Stir – fried mussels – beating cake
Biscuits are unique, combining dry and wet rice paper. Each piece of soft cake by the wet, crunchy cake from rice paper, served with fragrant stir-fried mussel makes a very unique flavor for this delicacy. When eating, you have to tap lightly to stick the two types of cake together. The most popular crackers are fish sauce, sometimes they will be served with fried mussels for a variety of ingredients.
Chicken rice
Chicken rice is a famous specialty that no self-sufficient travel tips of Hoi An can ignore. They cook flexible rice with chicken broth and turmeric to give a golden color. Boiled chicken mixed with salad, a little onion, shredded papaya, herbs, and sweet and sour sauce for charming.
Famous for culinary dishes in the ancient town of Hoi An, perhaps Mrs. Buoi chicken rice is a name that is no stranger to many tourists. Present from the 50s of the 20th century, Mrs. Buoi chicken rice seems to have become a name associated with the development of Hoi An. Unlike portions of chicken rice eaten in many other places, Mrs. Buoi chicken rice is famous for backyard chickens. They cook chicken rice with many different rations and flavors such as boiled chicken rice, chicken rice, chicken heart, … Chicken meat is delicious, not as good as industrial chicken nor too tough as old chicken breeds. The restaurant is always crowd. So you want to enjoy this dish, sometimes you have to wait until 10 minutes to have an empty seat.
Banh xeo – Nem Lui
Hoi An Banh Xeo are small, crunchy breads fill with meat, shrimp and squid. Some places also offer Banh xeo with Nem lui, making another attractive version for familiar dishes.
In particular, on rainy days, sitting in the bar to enjoy the fragrant and hot Banh xeo will be very interesting. The main ingredients for making Banh xeo include ground rice into flour, mixed with water and a filling of lean meat or fresh ground shrimp, sweet meat seasoned and then quickly fried.
In addition, people process Banh xeo dipping sauce is quite well with soy sauce mixed with sesame, pork liver, ground peanuts and then boiled, then add a little more rice flour and spices.
Dumplings – Cauldron Cake
Dumplings made from rice flour, with meat, cat mushrooms.
Cauldron cake, also known as white rose cake. Cauldron cake, though appearing not long ago, is a food that is not lacking in any restaurant's menu. People make Cauldron cake with the main ingredient of rice starch. However, if you want to have a good and clear part of cauldron, the rice flour needs to be filtered many times. The better the filtered flour, the better and tougher the cake. They make the kernel mainly of meat, minced shrimp, marinated with cat mushrooms, fish sauce, pepper, onion, etc.
One is to let the kernels live and steam them with the cake.
Ripe bread is often served with sweet and sour fish sauce with garlic and chili. The delicacies featured in this city is also an indispensable menu in your Hoi An travel guide.
Meat skewers
If you ask Hoi An what snacks, the answer is grill meat skewers. After an afternoon strolling the old town. Stop by the Hoai River, enjoy charcoal grilled meat, served with crispy sour papaya, and each restaurant's unique sauce.
On the days of Hoi An transforming in the early cold of the season, wet rolls with grill meat are the most attractive delicacies in Hoi An. They fry barbecue on the charcoal stove, flying smoke makes your taste more stimulating.
Wonton
Attracting thousands of visitors not only because of the delicious taste, unique but also wonton is considered an indispensable specialty of Hoi An ancient town.
People process Wonton in many ways but the most typical feature is the two wontons of water and dry wonton. Enjoying the wonton, you will feel a lot of different interesting emotions. Sometime the sweetness of shrimp is mix with the lightness of the cake. When the sourness of tomatoes blends in the sweetness of the onions, it's hard to describe.
Banh beo
Culinary arts Hoi An increasingly diverse exotic dishes from folk to luxury. And one of the famous folk dishes Hoi An must be mentioned is Banh beo.
Unlike many other famous tourist destinations, Hoi An people consider Banh Beo as their favorite breakfast dish. Therefore, if you have the opportunity to visit the Banh beo Hoi An in the early morning or evening there are many places you do not have a chair to sit.
Banh beo is characterized by a crispy piece of fried meat, served with a spicy and sour sauce. It is not difficult to enjoy. And if you can not eat the crispy fat, you can ask the owner of the store not to put this part in the bowl of Banh beo.
Hoi An herbal tea
Located on a small road in the center of Hoi An ancient town, Mot Hoi An is one of the most popular pavement water in this old town. The shop attracts tourists across the street. Because they decorate cute from the style to the herbs are placed neatly between the old decorative items such as kerosene lamp, bamboo tray, porcelain bowl, … all as Mixing together makes Mot art more interesting.
Mot Hoi An sells herbal drinks, using the main ingredients such as lemongrass, cinnamon, lemon, arhat fruit, honeysuckle, … which are delicious drinks, helping you feel full of the essence. especially as carefully kept by Hoi An.
Kinds of sweet
Located on the central road in the ancient town of Hoi An. The sweet shop next to the Hoai River, adjacent to the armpit with a bridge spanning the two banks is a favorite stop for many guests.
There selling most of the sweets from corn, bean, mixed, tofu, etc.. They see sweet as an integral part of the old town culture. If you have enjoyed all the famous salty dishes in Hoi An. Sweet will be a suitable refreshment for you when walking around this old town.
After a day of wandering in the old town of lanterns, stop by the roadside sweet shop to enjoy the sweetness of the sweet juice. The coolness of the ice blended, the soft ripe beans, watching the flow of people at the Hoi An will be an unforgettable experience in Hoi An ancient land.